Dental Equipment Loans and Leasing
Reduce dental equipment cost factors by leasing or financing your equipment
Ready To Move Your Business Forward?
By continuing I agree to all 
New Equipment Today. Full Write-off This Year.
Finance new or used equipment before December 31st to use
Section 179
for a 100% tax deduction.
Learn More
How Dental Equipment Loans Can Work for You
It's no secret that many people dislike going to the dentist. As a dental professional, minimizing patient anxiety is a big priority. Part of providing great dental care is providing a great patient experience. The best way to do that is with high quality dental equipment that makes dental work quicker, safer and less painful. However, you also know that dental equipment is a huge expense. Many dental offices recognize dental equipment cost as a major reason they cannot update their equipment. An affordable solution to upgrading your dental practice is dental equipment leasing.
Upgrade Equipment
Replace worn or outdated equipment with the latest technology
Stay ahead of your competitors and serve patients more effectively
Give Your Practice a Refresh
Use funds to update the waiting area with comfortable furniture and entertainment options
Lease new patient chairs so your patients are relaxed during their dental procedures
Replace Office Equipment
Upgrade the printer that jams every time you print to a newer, working model
Outfit your staff with tablets and computers to increase efficiency
Invest in Dental Software
Update your scheduling and billing software so your patients can get electronic reminders and statements
Invest in dental patient management software that allows you to work with your team to provide accurate care
Dental Equipment Financing Details
Whether it's time to update the décor in your waiting room or you need to invest in high-quality x-ray machinery, dental equipment loans and leasing can help you get the equipment you need. At National Funding, we provide dental practices with loans and lease options for both new and preowned equipment. We also provide customizable dental business loans to cover the expenses of your dental practice.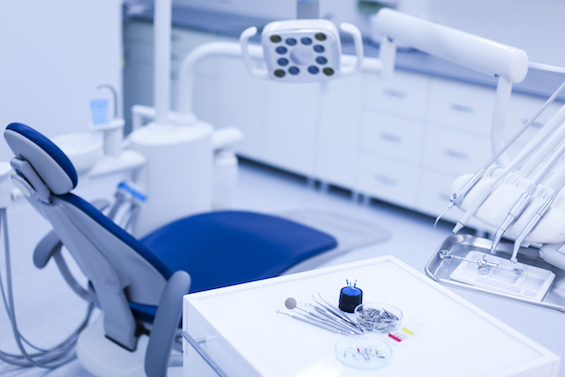 Qualifications for Equipment Financing and Leasing
6 months
in business
Fair to
Excellent Credit
Equipment quote
from a vendor
How to Apply
There's never been a better time to apply for a dental equipment loan. With an easy online application, National Funding makes getting the equipment you need easier than ever. Simply fill out the online application and a Funding Specialist will contact you. We'll learn more about your practice and your equipment needs to find a financing solution that fits your business.
Why National Funding?
When looking for dental equipment leasing companies, you need a lender who understands the challenges of the dental industry. As a leader in equipment financing and leasing, National Funding has helped dentists just like you secure the funds they need to run and grow their businesses. We take a personalized approach to small business lending by listening to your needs. We'll work with you to tailor a loan or lease program to fit your budget and repayment requirements.
We Know Dental Businesses
We have experience serving dental practices like yours
Trusted by Businesses Like Yours
Over $4.5 billion in funding to more than 75,000 businesses nationwide
Personalized Experience
Lending solutions and payment options tailored to your specific needs
Fast & Easy Application Process
No-cost, no-obligation application with funding in as few as 24 hours1
Funding Specialists Who Care
Experienced Funding Specialists help you make the right decision
Worry-Free Lending
No collateral requirements, plus simple, automatic payments3
Ratings & Reviews
We are very proud of what our customers are saying on TrustPilot.
Excellent
Based on 1,730 Reviews
Jul 19
As far as bridge financing goes...
As far as bridge financing goes these guys are about as good as it's going to get we paid it off early and got a 10% discount on the balance
Randy Shoemaker
May 28
Eric Fong did an amazing job
I will definitely recommend any small business needing one form of funding or the other to check National Funding out.
Sam A.
Jun 06
Hats off to the team that helped me…
Hats off to the team that helped me with some business lending. They made the process super easy for both working capital and equipment loans.
Hallie Beilig
Jun 15
Great experience
Great experience, easy funding, paid next day! Smooth & straightforward process! Still lowest offered than any other lenders.
RAPTOR ACCOUNTING